Coaxial distribution
Actives
A compact low power line extender amplifier that is adjustable with push-in modules and JXP pads.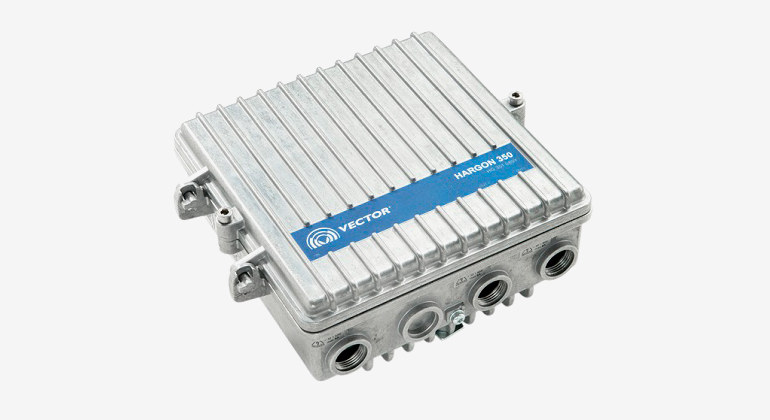 Actives
Hargon 351
DKT offers the compact Hargon 351 line extender amplifier. Its compact size and low power consumption makes it an ideal choice when space is limited. To facilitate DOCSIS 3.1 networks, the amplifier operates up to 1218MHz in the forward path.
By using push-in modules, the split between the upstream and downstream bands can be set to 5-65 MHz / 87-1218 MHz, 5-85 MHz / 108-1218 MHz, and 5-204 MHz / 258-1218 MHz. Also, using JXP pads provides a wide range of possibilities to adjust the gain and slope in both directions.
The amplifier uses a remote feed as standard and can be configured to a local power feed, in both cases by 30-65 Vac.
All ports are PG11-female connections.
read more
---