Simon Wade joins DKT as Regional Sales Director for UK and Ireland
We warmly welcome Simon to our DKT family.
30.05.2022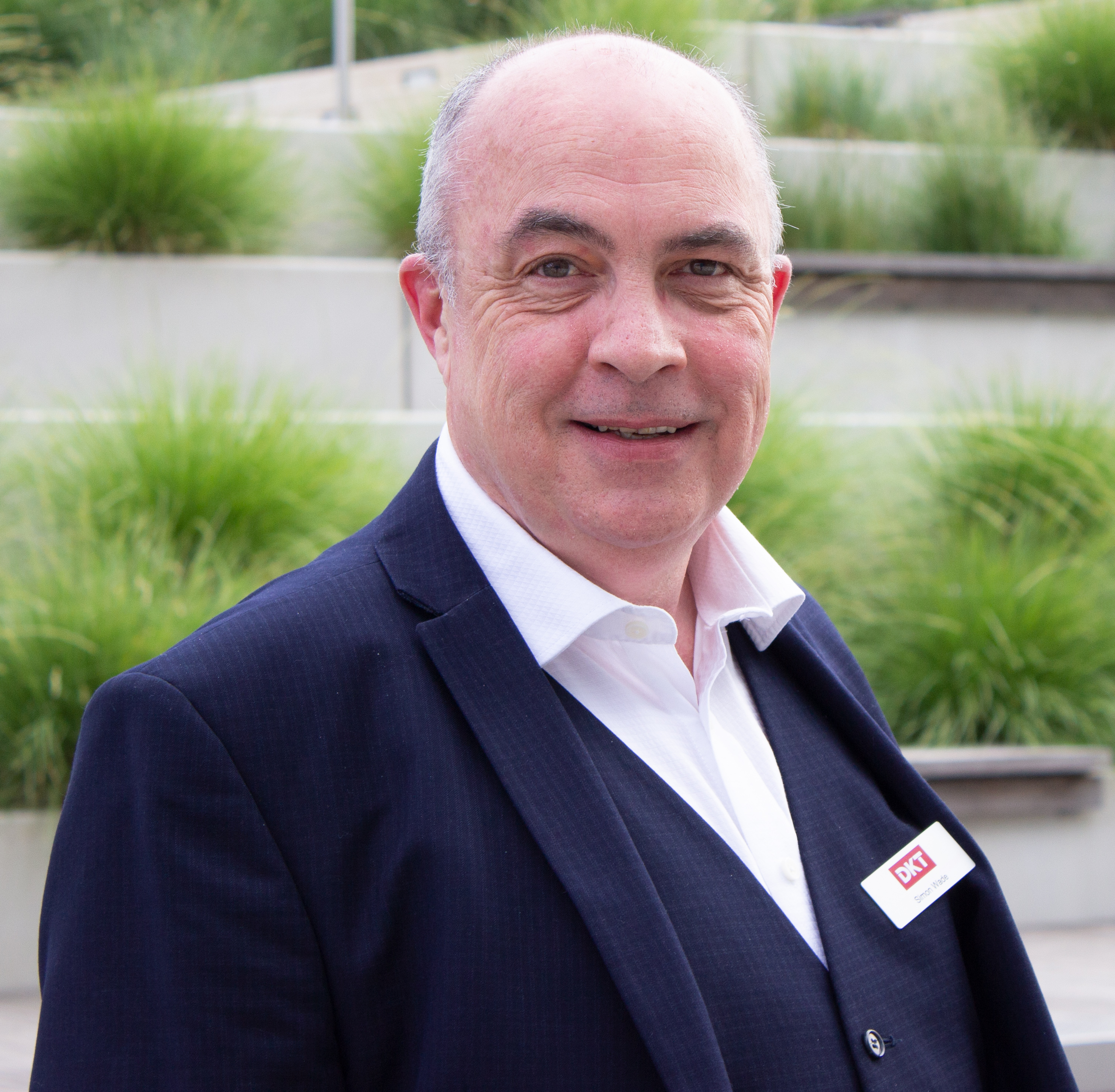 In its subsidiary DKT Fibrecom, DKT A/S appoints Simon Wade as Regional Sales Director for the UK and Ireland. With this measure, the Danish manufacturer of broadband components for FTTH and HFC networks continues its international growth course with a focus on the Nordics, United Kingdom and Ireland.
Simon Wade, who holds a honours degree in Mathematics, has over 30 years experience in the broadband industry, most recently being active for Emtelle as Sales Manager for UK and Ireland. Here, he was primarily responsible for the development of Alternative Network Providers to establish best practises for passive network solutions. His ethos of integrity, dedication and professionalism was recognised in 2018 when presented with an award for "Individual Contribution to the Sector" by INCA (Independent Network Cooperative Association). Simon has previously also worked as Sales Manager for B3 Cable Solutions and Belden. At DKT, he will not only be responsible for expanding sales activities in UK and Ireland, but will also be actively involved in business development in the FTTH product area. Simon looks forward to the new challenges: "I am very delighted to be joining DKT, a company that I have admired for many years for its willingness to work with customers to develop cutting edge solutions. I look forward to working closely with the team to drive further growth, whilst delivering high-quality, best value solutions in these exceptionally exciting times for the industry."
After DKT had already been active in the past as a supplier of gateways for large FTTH projects with customers such as Gigaclear and Truespeed, the company intensified its activities in the UK and Ireland last year with its subsidiary DKT Fibrecom. Here, DKT actively supports network operators in increasing their customer satisfaction while simultaneously reducing OPEX. The company's own "First Meter® initiative" focuses on the subscriber connection (usually called "last mile") and aims to optimise its installation and intelligence. For example, the "Extallation" concept enables FTTH installation even with unskilled labour, thus counteracting the current shortage of skilled workers. The activation of the fibre optic connection can then be carried out by the subscriber himself using the interoperable, high-performance DKT gateways.
Anthony Basham, Director for DKT Fibrecom and CSO for DKT, looks forward to the cooperation: "With Simon Wade we have gained a valuable addition to our management team. His long-standing market knowledge in the UK and Ireland will be essential for further growth in these important target regions. With his innovative and solution-oriented mindset, Simon fits perfectly into the DKT culture and we look forward to working with him."
About DKT A/S:
DKT has been an innovator in the broadband industry since its founding over 40 years ago. Within the three core business areas of Coax Networks, FTTH/FTTB Networks and Home Networks, the focus is on the development of products for network termination, such as an FTTH 2-box solution consisting of FTU and Gateway. DKT's business philosophy is based on interoperability, reliability and a pronounced problem-solving mindset. With this, DKT supports network operators in increasing the living standard of their end customers by improved broadband.
Originally founded as a Danish company, DKT now also has subsidiaries in Sweden and the United Kingdom. Membership in the BTV Multimedia Group, a rapidly growing group of medium-sized companies under the umbrella of Deutsche Beteiligungs AG (DBAG), which bundles the activities of well-known international manufacturers, distributors and service providers in the broadband industry, enables DKT to offer a complete portfolio of products and services for FTTX and HFC networks.
More information: www.dktcomega.com and www.first-meter.com