Home
networks.
Solutions for In-home connectivity to raise the living standards and quality of life for the end-user.
In-home connectivity via coax and WiFi
By taking ownership of the home network, we create products that raise the living standards and quality of life for the end-user. Combined with a state of the art web portal, offering tutorials and guides that enable the end-user to take ownership of their home network, we create happy customers and minimize operator churn.
Coaxial distribution
DKT offers a comprehensive program of Amplifiers, Cables and connectors, with focus on ease-of-use and Do-It-Yourself installations.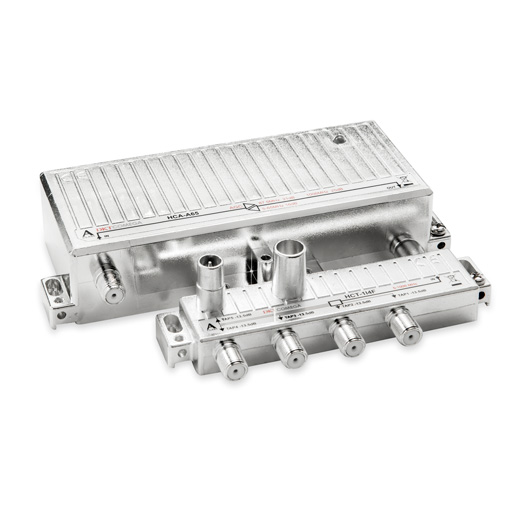 The HCA-Ax amplifier is the first in-home amplifier to feature Automatic Gain Control for in-home amplifiers.
HCA-Ax Amplifiers (Professional)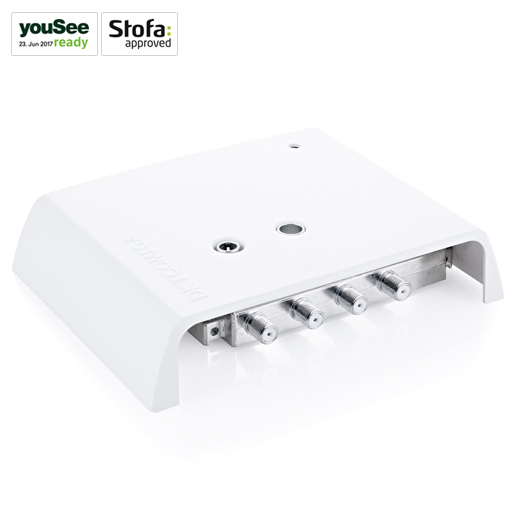 DKT HCSx line are indoor, self regulating amplifiers, assembled with a white plastic cover which conceals the sturdy metal housing.
HCS Amplifiers (DIY)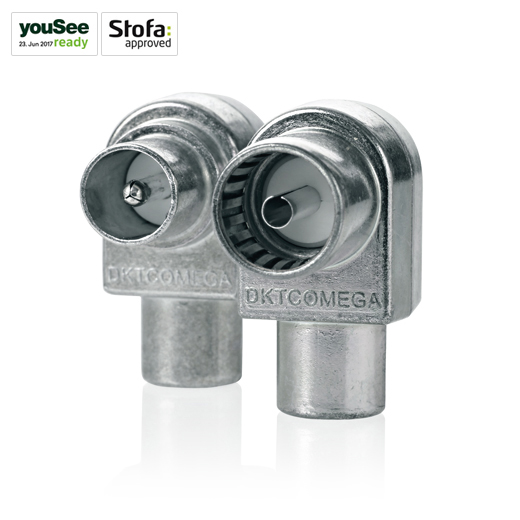 The do-it-yourself connectors are designed for installation without need for special tools. They provide class A screening attenuation.
Do-It-Yourself Connectors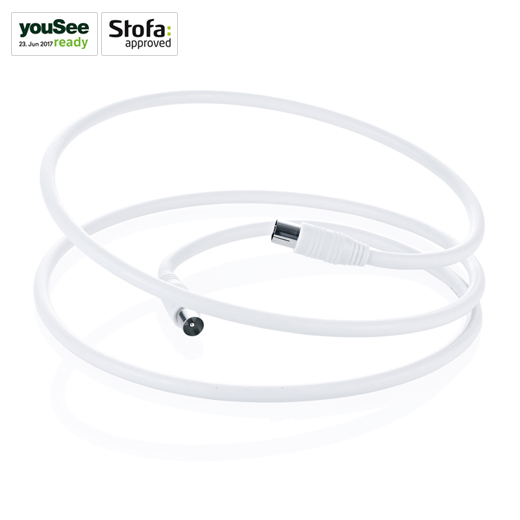 F male to F Male indoor class A jumper cables for indoor use in white Thermoplastic Jacket.
Coaxial jumper cables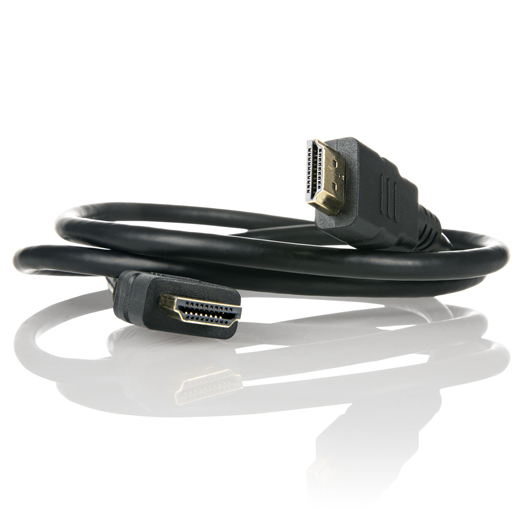 The DKT line of HDMI cables is certified to meet the HDMI 1.4b category 2 requirements to meet the demands for impeccable HD-TV experience.
HDMI Cables 2.0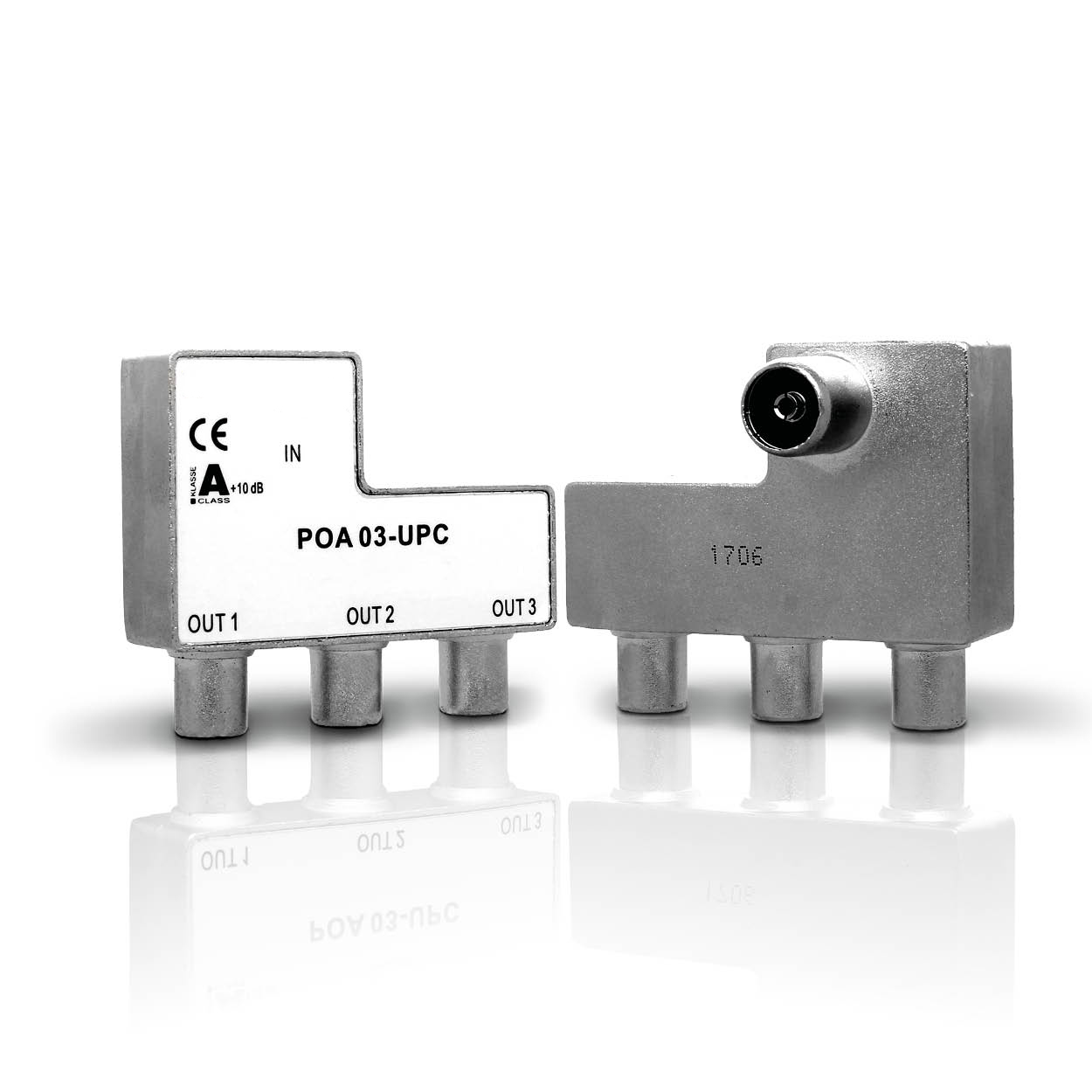 The passive "push-on-filter" enables Do-it-yourself installation of modems without the need for outlet replacement.
Push-On-Filters, multimedia
Outlets
DKT offers a comprehensive selection of both Danish and European outlets, all designed to blend into the home. We recommend the PIO (Push-In-Outlet).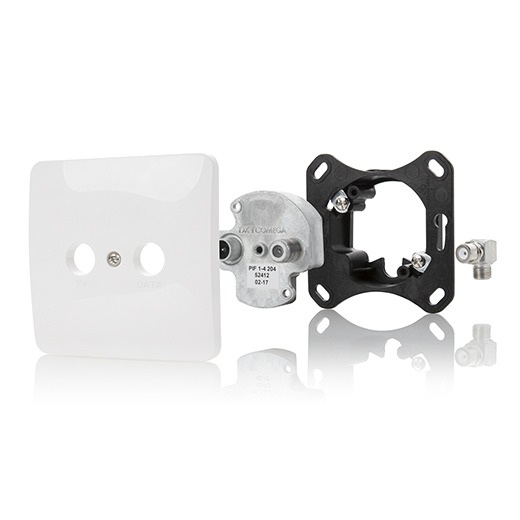 Be well prepared for DOCSIS 3.1. With a Push-In-Outlet there are no longer problems in changing frequencies on up- and downstream.
Push-in-outlet (PIO)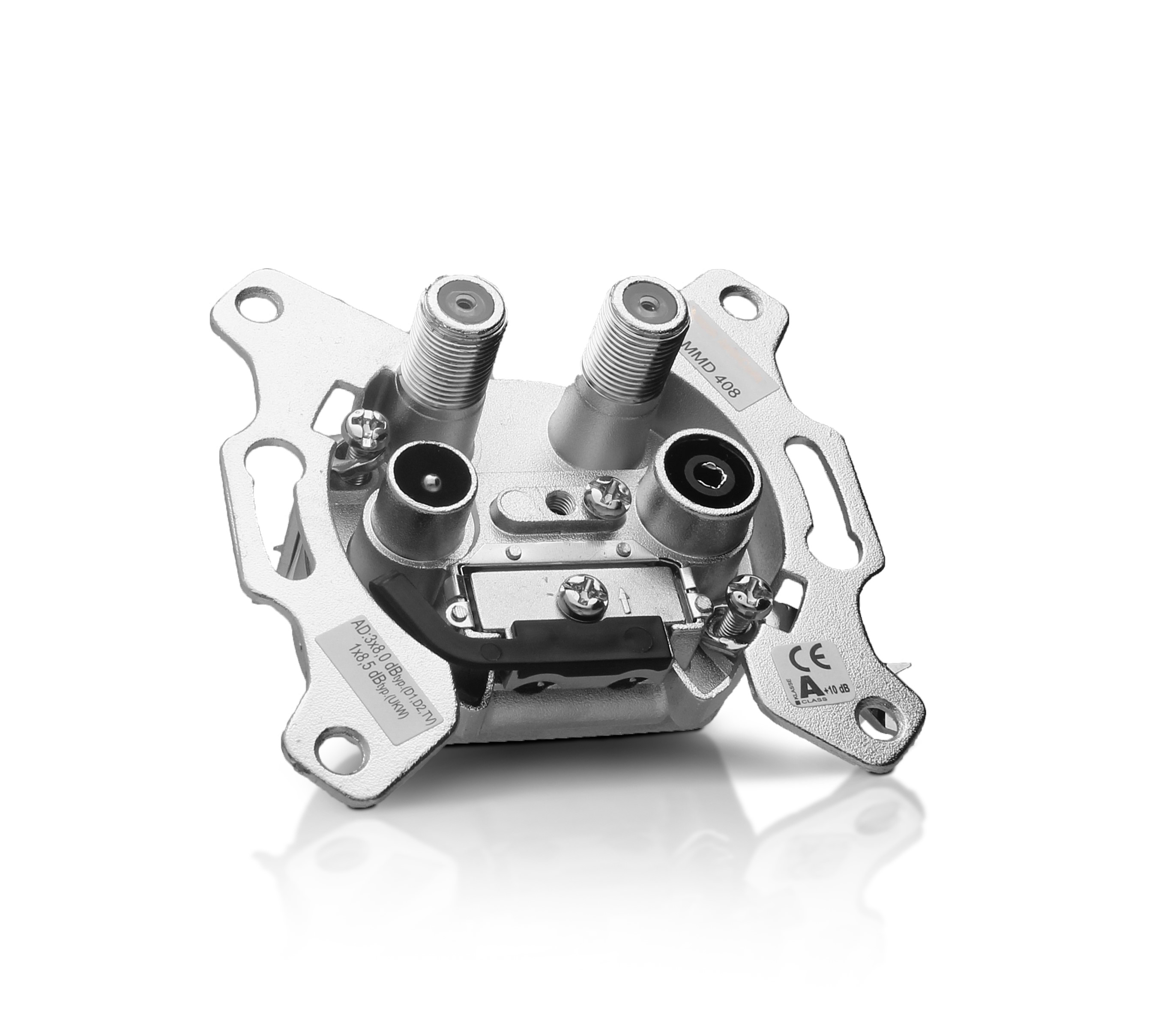 The classical multimedia outlets are carefully designed to comply with CENELEC and designers requirements concerning signal quality.
Classical European outlets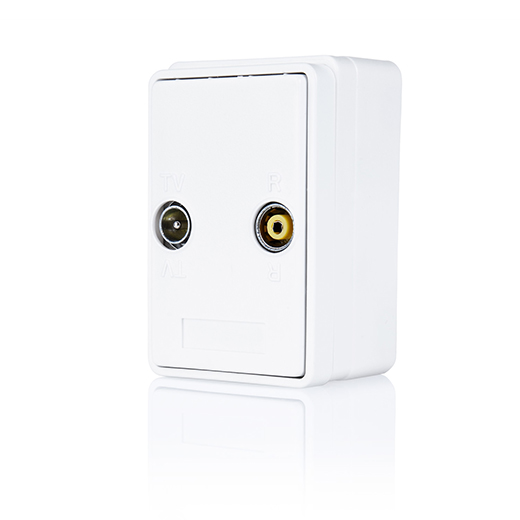 The Freja series has been developed by DKTCOMEGA especially for the Danish market with the familiar rectangular design.
Freja series outlets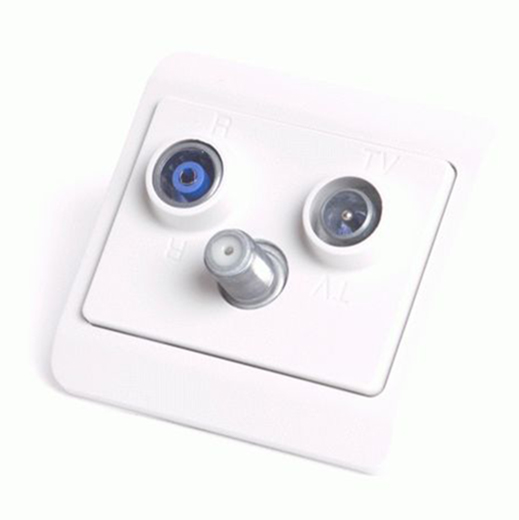 DKTCOMEGA has developed the Odin outlet especially for the Danish market. The series comes both as a TV/FM and as a multimedia outlet.
Odin series outlets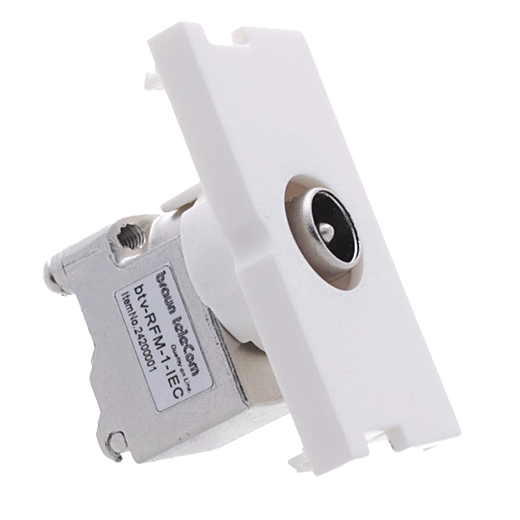 A complete product group of modular components that enable customers easily upgradable networks.
Click & Go Outlets
IP distribution
DKT offers a suite of products, which can be used as alternative to standard wifi Access Points, for fast and reliable IP Service Distribution within the home.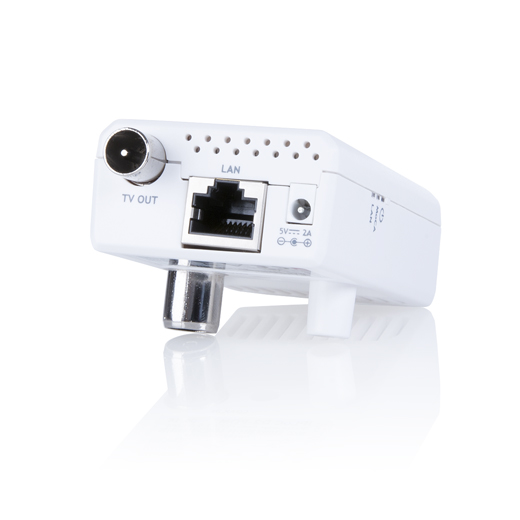 In-home IP distribution through existing coax cabling.
IP Links over Coax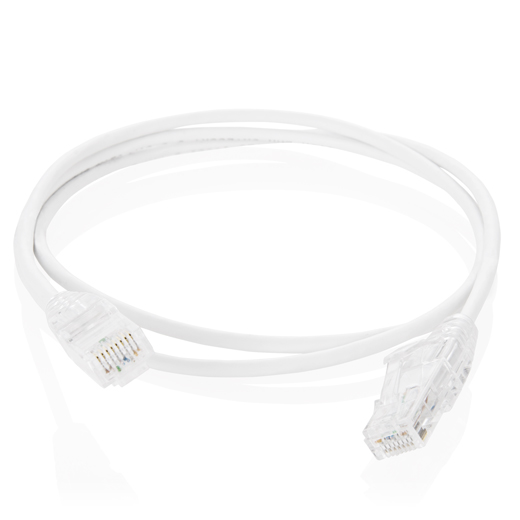 DKT has a small selection of high quality patch cables. All the products are chosen to ensure maximum output for the home.
Patch cables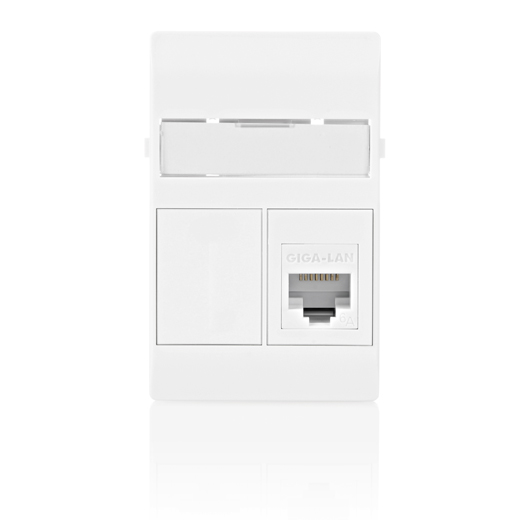 For Internet installations in the home, take a look at our series of outlets and mounting boxes. Fits with our ethernet installation cables.
Ethernet Outlets
knowledge
The coaxial outlets of the future broadband network
The outlet and home in general is one of the major issues in bringing future broadband services to the end user's gadgets.