Coaxial distribution
Other
DKT has a range of tools for installing connectors on cables, along with other useful installation material.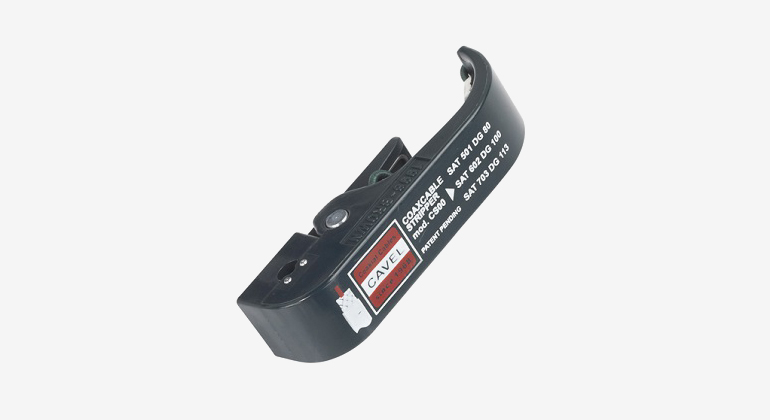 Product description
FC02
To cut indoor cables in the right lenght the FC02, DKT item no. 91050, is very useful, since it makes a round cutting of the inner conductor, which avoids this to be deformed.
CS-UNI
The CS-UNI, DKT item no. 91055, is a universal cable stripper for preparing cable with the dimensions of DG80 and DG135-cable.
When installing PPC compression connectors on e.g. DG80 and DG136 cable the VT-300, DKT item no. 91013, is the right tool.
Compr tool AP serie
For the DKT F-comp connectors for the same cables the Compr tool AP serie, DKT item no. 91044, have to be used.
F-screw tool
If the space is limited, the F-screw tool, DKT item no. 91033, is quite handy.
read more
---