simplified & deskilled
FTTH connection

Faster installation
& more reliable

ENSURE
CUSTOMER SATISFACTION
Deskill the customer FTTH connection!
While the fiber industry moves fast, we keep up and already have the solutions, while others are not even asking the questions yet. With the steadily growing expansion of fiber optics, new challenges arise.
We have made it our business to develop solutions that make the installation as easy as possible so that even the end customer can install them. At the same time, we set our focus on interoperability, resilience and reliability.
With our Extallation solution, we meet all points of our focus to ensure the satisfaction of your customers.
Construction of our Extallation solution.
3
Tube

The tube is pushed through a pre-drilled hole in the wall to connect FTU and Wallbox.
"We are making the customer installation trivial"
Extallation solution
The DKT FTU is delivered pre-assembled with fibers and a connecting tube. After the installer feeds the fibers through the tube, it is closed with a spearhead and pushed from the customer's premises through a pre-drilled hole to the outside. Outdoors the installer connects the tube and fibers to the wallbox.
Deskilling the installation saves time for both user and installer, reduces the time spent inside the customer's premises and allows for the installation to be carried out with semiskilled workers!
Benefits of using the FIRST METER® Extallation solution:
What's the value for the customer?
Fast "low entry" Installation
No operator lock in
Self upgrade
Higher reliability

What's the value for the operator?
Faster installation processes
Deskilled installation to face the lack of skilled workers
Capital and operational cost savings
Get Extallation
You find all parts of our Extallation solution on our FTU product page under "Extallation".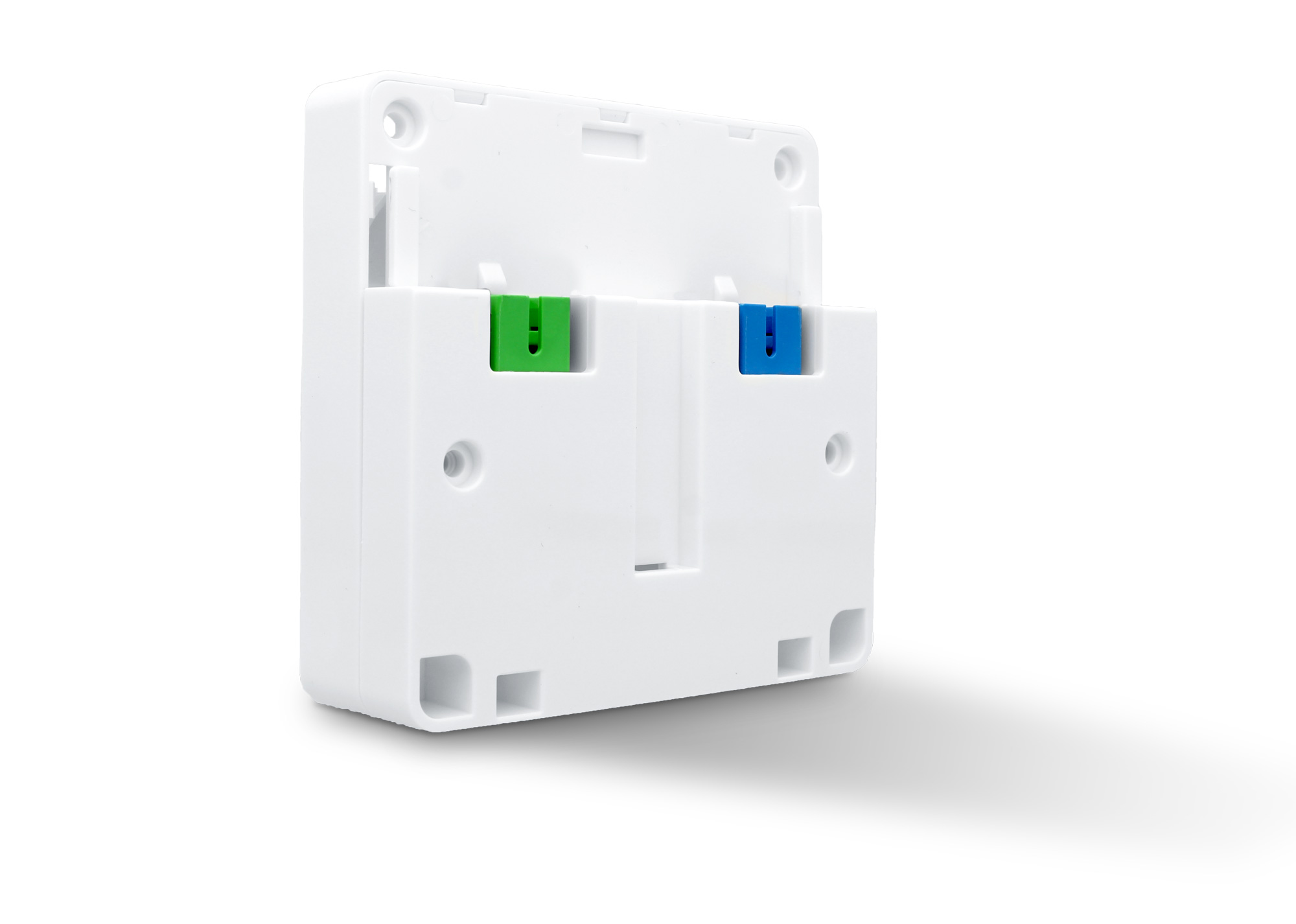 Our FTUs consist of a neutral base where the fiber is mounted, connected & terminated. With unique click-on interface for end-user activation.
FTU Passive series
"Combine Extallation with further solution of the FIRST METER® family"
Centralized PON Testing
Use Centralized PON Testing to increase your FTTH network's intelligence.
Use a reflector to terminate your FTTH connection and provide great service reliability to improve satisfaction.
If your customer notices a fault, you are already in the process of fixing it!
Interoperable Gateways
Flexible continue Extallation with DKT Gateways.
DKT Gateways (ONTs) can be flexible combined with our FTUs and are interoberable with third-party OLTs.
Our Gateways (ONTs) are fully upgradeable by the customer up to 10 Gbps.
"Have we aroused your interest?"
Do not hesitate to contact us
for more information.
Our Extallation solution enables further workflows, which we were happy to talk with you about!