DKT Introduces WAVE2 WiFi Mesh System
14. September 2017
DKT WAVE2 In-home Wi-Fi – The future battle lies within the Home Network
In fall 2017, DKT will be launching Wave2, a new in-home Wi-Fi product for the home network. It is a new Wi-Fi mesh platform for optimized in-home Wi-Fi connectivity. DKT wants to make way for gigabit to the end appliance, and help the end-user gain the most out of their broadband connection.
As the size of home networks grow, and because the number of client devices in a home network increases exponentially each year, there must be focus amongst cable operators to guarantee not only consistent performance in terms of throughput and connectivity, but also provide entire home coverage. Our research has shown an increasing frustration from the end-user regarding the lack of a powerful, stable internet connection.
The mesh platform creates a wider, more robust and more stable Wi-Fi connection throughout the home environment
A mesh network can be defined as a self-healing, self-forming and self-optimizing network of mesh nodes. Each node can intercommunicate using smart routing protocols, and this by choosing an optimal path to relay the data from one point to another. Mesh Access points are fast gaining attention to support home networks, mainly due to ease of installation and smart client steering algorithms.
DKT believes that the best home products are the ones that blend into the home itself, as can be seen on the livestyle photos below.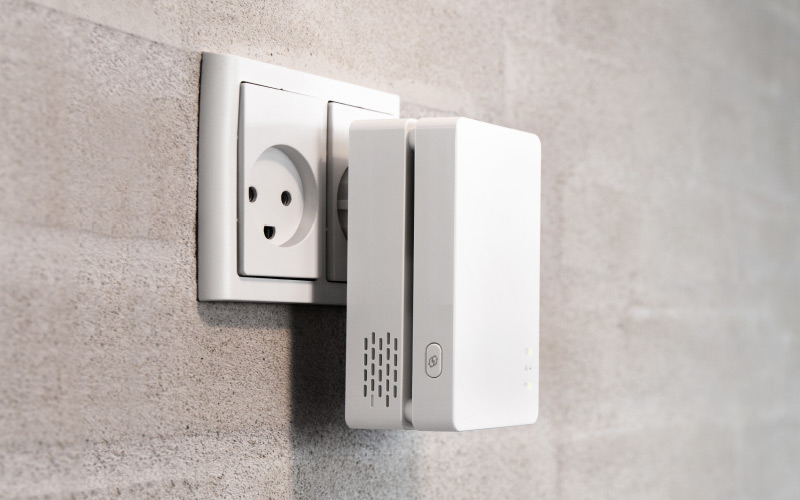 The platform includes Qualcomm's Self-Organizing Network (SON) technology, creating a robust and stable wireless network.
Hassle-free installation leads to high customer satisfaction and fewer customer calls. Transportation media independence allows use of almost any wired infrastructure in the premises.
The DKT Solution includes:
Wi-Fi Wave 2 technology
Self Organizing Network (SON)
Hassle-free Installation
Transportation media independence
White label solution possible
You can read more about our DKT WAVE2 WiFi Mesh here.
News
FTTH conference 2018
01. February 2018
DKT is part of the 2018 FTTH Conference in Valencia Spain.