ANGA COM 2017
In May, DKT had the pleasure of taking part in the ANGA COM in Cologne. Not only was it our 15th anniversary of being part of ANGA COM, but 2017 is also the year we can celebrate our 40th year anniversary in the industry. We celebrated our anniversaries with a reception at our exhibition, and presenting new products, such as our new Wave 2 mesh. It was a very successful exhibition, allowing us to show case new products, and meet our European customers in person.
Our focus on this year's ANGA
Our main focus this year was upon our DOCSIS 3.1 ready product lines, our new Wave 2 mesh product, and our product portfolio for FTTH. Especially our Wave 2 Mesh was well received.
Featured products at ANGA
You can read more about our DOCSIS 3.1 ready products for your coaxial network here.
Regarding the latest news regarding our FTTH products, you can find that here.
Reception
To celebrate our 40 years anniversary in the industry, we held a small reception both Tuesday and Wednesday afternoon at our booth. It was well visited, and we  at DKT thank all who stopped by for an after ANGA beer or glass of champagne, and helped us celebrate our 40 years in the industry.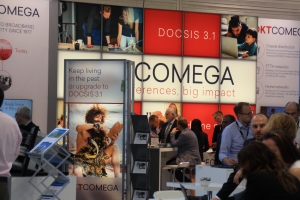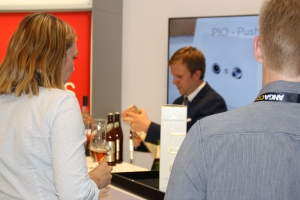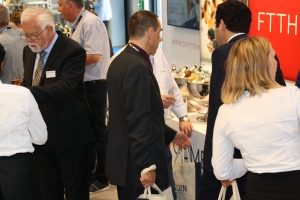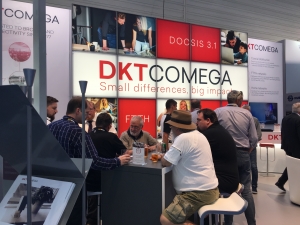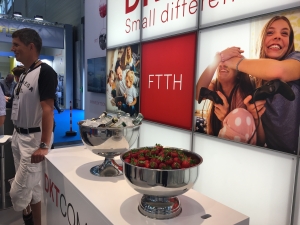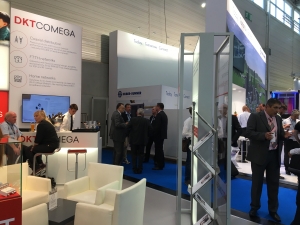 Brochure
We compiled all of our main talking points in our new brochure, which you can download in pdf format here.