Discover our latest FTTH product innovation at FTTH Council Europe's FTTH Conference 2023 in Madrid!
DKT is delighted to announce that we will again be at the FTTH Conference, where we will be showcasing our latest product innovation aimed at keeping your customers' FTTH connection running even during a power outage.
Visit our completely new modern Gold Sponsor booth G19 at the world's most extensive fibre summit, taking place from 18 – 20 April 2023 in Madrid.
See our latest innovations in our First Meter® initiative, featuring systems, components, and strategies to deskill the customer installation, reduce OPEX, and increase user satisfaction!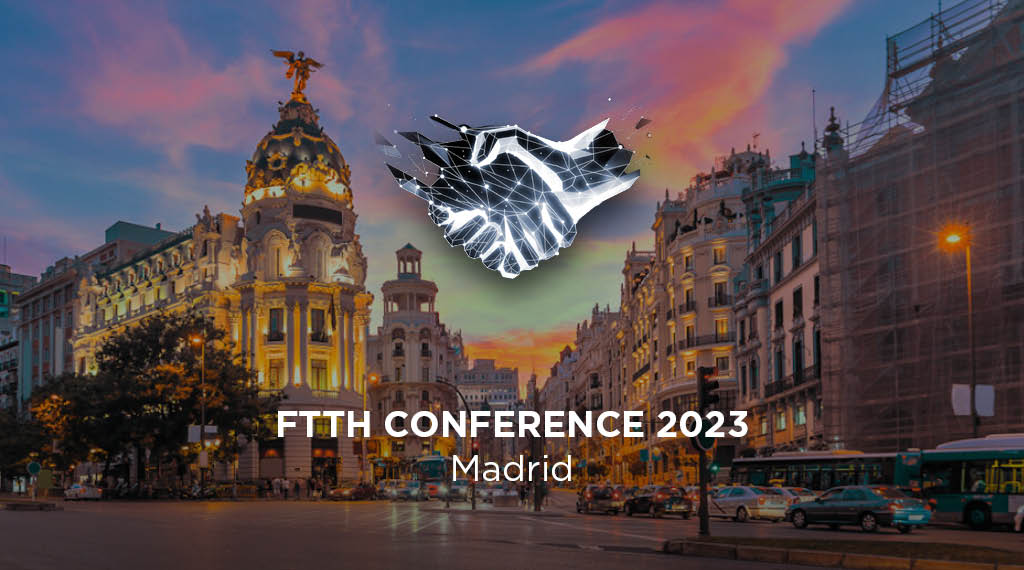 Free Ticket for all 3 days
We are happy to provide free tickets. Please speak to your contact person at DKT or use info@dktcomega.com to claim your ticket.