New
generation
Extallation
Wouldn't it be great
if we could minimize or even eliminate
the visit inside the the home?
Our focus
The fiber industry moves fast but we want to be faster and keep our statement that we already have the solutions, while others not even asking the question yet.
With the steadily growing expansion of fiber optics, new challenges arise. We have made it our business to develop solutions that make the installation as easy as possible so that even the end customer can install them. At the same time, we set our focus on interoperability, resilience and reliability.
Therefore, we have constructed our easy click-on interface between our FTUs and Gateways.
Minimize visits inside the customer's home
Installing broadband solution inside the customer's home was never easy, as there are appointments to be made, which the customers do not always want to keep. Furthermore, the Covid 19 pandemic has changed the lives of all people and daily business in all sectors, including the broadband industry. In this current tense situation, customer visits to install a fiber termination unit (FTU) for an FTTH network become even more difficult, due to health precautions. Looking at the current situation, we asked ourselves: "Wouldn't it be great if we could minimise or even eleminate the visit inside the home?".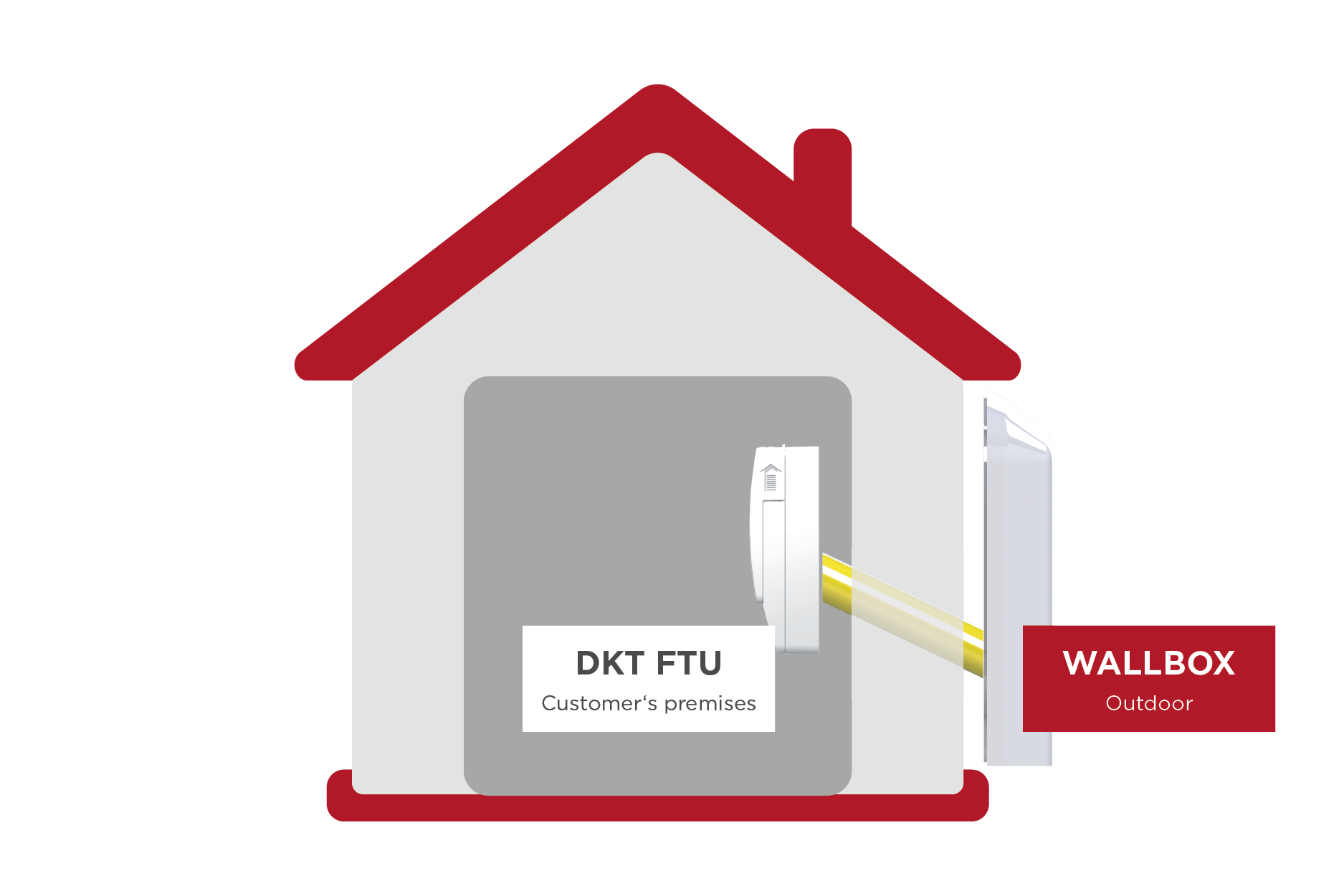 Extallation the new generation!
Our solution to this is called Extallation:
The customers receives a pre-installed FTU, which is already connected to a fiber optic cable and a tube with a dust protection cap. For mounting this to the wall, the installer drills a hole through the wall from the outside into the customer's house. This enables the customer to push the tube mounted to the FTU through the hole, which is then terminated by the installer at a wall box, mounted at the outside of the wall.
This way of installation completely eliminates visits inside the customer's premises. Nevertheless, our extallation concept enables further workflows, which we were happy to talk with you about!